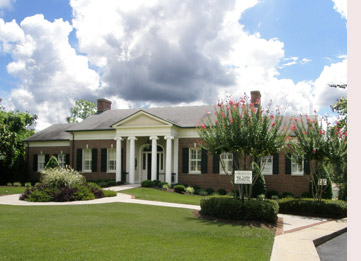 Welcome!

Our practice consists of five cardiologists, a nurse practitioner, one manager and a staff of 30. We moved to our building in January, 1999, combining the practice of Georgia Cardiology Associates and Drs. Bartlett and Esnard. Our offices are located at 2064 Vineville Avenue in the former Bibb Co. Board of Education building in Macon, Georgia, at 107-C Jackson St in Thomaston, Georgia and 109-B Fairview Park Drive in Dublin, Georgia. Drs. Daniel and Allen also see patients at Dublin Internal Medicine in Dublin, Georgia at 104 Fairview Park Drive. All of our physicians are members of the Georgia Heart Alliance.
Appointments for all locations may be made by calling our Macon phone number (478) 743-1478, or our Thomaston office at (706) 648-1137.
We have included information designed to make your visit to our new facility go as smoothly as possible. We have directions and a map to our beautiful new building, information about insurance, and forms you can complete at home and bring with you. Not sure of what you should bring to the office? We have included a checklist of items needed for an office visit. Are you a new patient curious about what to expect? We have a whole section devoted to office procedure to answer your questions. So take a look around, we are happy you came to visit.


Medical Information
The Medical Information pages contain articles about cardiac diseases and conditions. The available articles are listed below. If you see a title you are interested in, click on it.
We will be adding to the information, so check back with us soon.
Please read our disclaimer.